Merry Christmas to everyone! I hope you guys are all having fantastic holidays! I didn't spend as much time this Christmas as I did in the previous years but I had a blast nevertheless.
Now let's see... Here are the treats that I got.
1. The Talisman Artworks I did got posted on the FFG Website!
Here are my two paintings that got included in the post. I've included the progress shots as well.
2. My ever so lovely girlfriend gave me a Nerf Sharp Shot. I modded it!
There's a Nerf craze going on at the office right now. So instead of a copy of The Witcher (which isn't even on the shelves of Datablitz anymore), Dee got me Nerf instead. I didn't take a picture of it before modding but this is what it used to look like: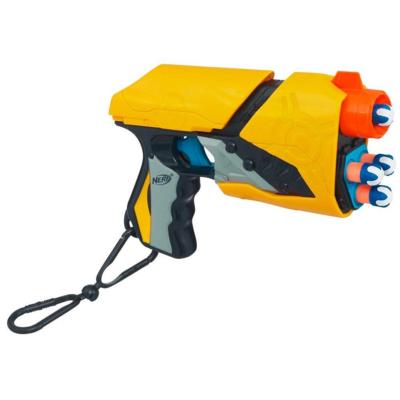 In my opinion, it kinda looks cool for a toy gun. I heard it shoots rather far too. But the thing is, there are several Sharp Shots in the office already so I thought about making mine somewhat different. Instead of putting just a simple marking on it, I decided to do a full paint mod! I know. Pics or it didn't happen so here you go.
The toughest part of the modding process was taking the blaster apart. I thought it would be very easy after all the Sharp Shot modding videos and pictures I've seen around. Unfortunately for me, the blaster that I got has some of its parts glued together! I don't know if it's been like that ever since or if it's the new standard for the blue trigger variant of this blaster. It looked like a counter-measure against internal modding because it made removing the air restrictor very difficult. I had to break the glue without breaking the plastic. For someone like me who's a total noob when it comes to scale modeling, that was kind of nerve-wracking. Fortunately, I was able to do it. So I used Tamiya spray cans to primer the pieces. I used semi-gloss black as a base for all of them. Then I sprayed a layer of dark yellow for the accent parts.
It kinda looked OK with plain colors but I wanted to push it further so decided to go Star Wars on it. I dry-brushed the black parts with gun metal to make it look like worn-out steel. Then I hand-painted the accent parts with deck tan to get that worn-out battle droid armor texture. The next thing I did was the addition of details that resembled chipped of paint. Again, I used gun metal for that.
The final touch was the addition of rust which I did by brushing my blaster with sepia and sanguine dust.
I coated all pieces with Mr. Hobby top coat before the reassembly. It still fires! Whew! And it's looking really bad ass now! I can't wait to have Dee try it! :)